July 18, 2023
Considerations for engaging in investment funds in Vietnam
Vietnam offers a multitude of investment opportunities, particularly through investment funds in Vietnam. The country's rapid economic development, favorable business environment and diverse investment opportunities make it an attractive investment destination. Additionally, Vietnam's strategic location and young & skilled workforce — in addition to the government's commitment to economic reform — further contribute to its investment potential. This article will delve deeper into the factors that make investment funds in Vietnam a potential investment channel and why individuals and organizations should consider investing in this growing market.

Overview of investment funds in Vietnam

Investment funds are increasingly becoming a popular option for investors looking to diversify their portfolios in Vietnam. The country's rapidly growing economy and favorable government policies as well as an increasing amount of interest fr om foreign investors make it an attractive investment destination. As a result of the country's open-door economy and constant GDP & FDI growth for many years, Vietnam has affirmed itself as an attractive destination for both local and foreign investors.

Investment funds in Vietnam have emerged in diverse fields, including real estate, securities, bonds, gold and foreign currencies, among. These investment funds diversify assets in the investment basket, contributing to increasing returns and improved asset management.

Moreover, the Vietnamese government has issued investment incentive policies and created favorable conditions for investment funds and individual investors, bringing peace of mind to investors and attracting investment capital into the Vietnamese market. Vietnam is becoming a potential financial investment market, attracting many foreign investors and leading global investment funds.

Popular types of investment funds in Vietnam

Investment funds can be classified into different types, including closed-ended and open-ended funds, actively managed funds, collective funds and private funds, among others. The following are some types of investment funds currently operating in the market.

Stock funds
Stock funds refer to a type of fund that has a portfolio consisting of stocks of companies listed on stock exchanges. Stock funds are normally managed by professional fund managers or large companies. Investors may buy and sell portions of this fund just like buying and selling stocks of a company.

Investors can benefit from stock funds and reap potential profits without complicated corporate analysis. However, investment in stock funds can come with significant risk. Stock funds carry both growth potential and high risk.

Bond funds

Bond funds refer to a type of investment fund established to invest in government bonds, bank bonds and corporate bonds, among others. Bond funds are normally managed by investment experts and distributed as shares to investors in the same manner as stock funds.

Like bonds, bond funds are characterized by stability and have a lower risk structure than direct investments in single bonds and other investment channels. As a result, bond funds are often chosen by investors wishing to carry out investments with stable and secure returns.

Balanced funds

A balanced fund is a fund that blends many different types of investment products in a portfolio, including stocks, bonds and currencies, among others. Therefore, this investment fund is relatively safe and stable; however, it is not an investment channel with high profit expectations.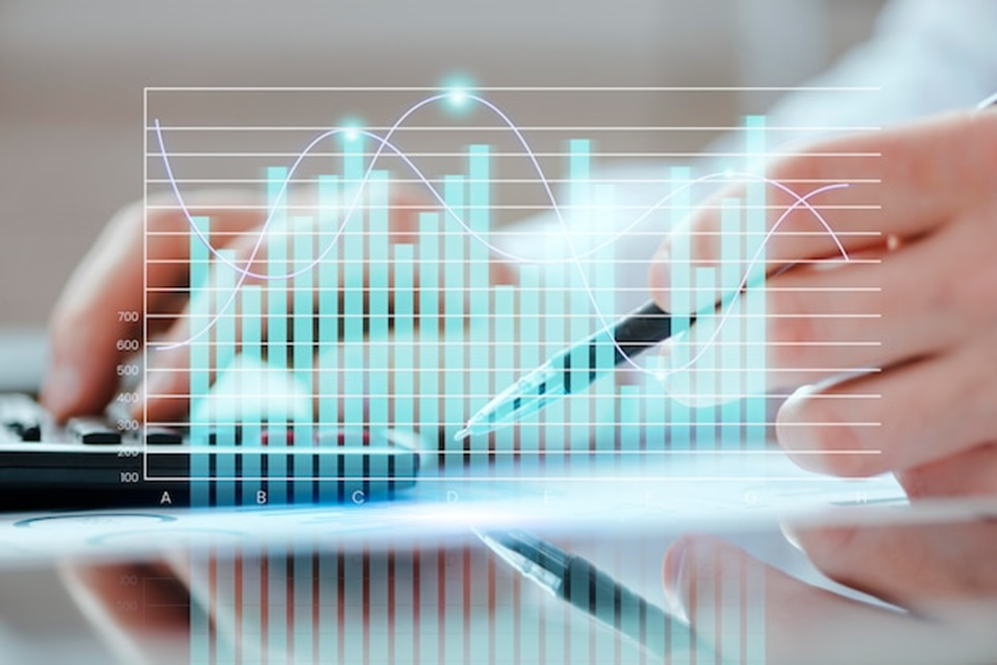 Specialized investment funds

A specialized investment fund emphasizes a specific industry group. However, this comes with high volatility and risk depending on the investment.

For example, a gold-focused fund can be highly sensitive to fluctuations in gold prices, while a real estate-focused fund can be vulnerable to changes in the housing market. It is essential to carefully evaluate the investment strategy of specialized investment funds before investing and have a clear understanding of the associated risks.

Exchange-traded funds (ETFs)
Exchange-traded fund (ETF) is a type of investment fund in which transactions are carried out on the stock exchange and directly trading like buying and selling shares.

Unlike conventional investment funds, ETFs are designed to track a certain index or industry and are more liquid. Additionally, an ETF's management fees are normally lower because they do not require management from many fund managers. Famous investment funds in Vietnam are ETFs based on VN30, VN100 and VN DIAMOND indices.

Pension funds

A pension fund is a type of investment fund established to accumulate money to support employees in retirement. Pension funds are normally established by organizations, companies or governments to contribute to the pension payments of individuals who join the fund at a young age.

Pension funds pay pensions or retirement benefits to individuals participating in the fund.

Pension funds can be managed by investment experts and invested in a variety of asset classes. When individuals retire, they can receive funds from a pension fund to cover necessary expenses.

The role of investment funds in Vietnam in the economy and financial market
Investment funds play a significant role in the economy and financial market of Vietnam. In recent years, Vietnam has seen a surge in the establishment of investment funds, as well as a significant increase in the number of assets under management by these funds.
The primary function of investment funds is to pool money from multiple investors and use it to invest in a diversified portfolio of assets such as stocks, bonds or other financial instruments. In Vietnam, investment funds are regulated by the State Securities Commission and are classified into various types, including equity funds, fixed-income funds, balanced funds and real estate funds.
One of the main advantages of investment funds in Vietnam is that they provide individual investors with access to a broader range of investment opportunities and professional management, which can be difficult to achieve through direct investing. Furthermore, investment funds can help to reduce the overall investment risk by diversifying money across different asset classes and sectors.
Investment funds in Vietnam have also been instrumental in promoting the development of the local capital market. As investment funds channel money into the stock market, they help to increase liquidity and provide more efficient pricing of securities. Additionally, investment funds can attract foreign investors, who can provide additional capital and contribute to the growth of the Vietnamese economy.

Significant factors affecting the investment results of funds in Vietnam

Investing in funds in Vietnam involves various macroeconomic and microeconomic factors that can significantly affect investment results. These factors include both internal and external factors, such as:

Strong economic development in Vietnam

In recent years, Vietnam's economy has experienced rapid development with an average GDP growth rate of about 5%-7% per annum according to the General Statistics Office in Vietnam. This situation has created favorable conditions for investment activities and economic development and is one of the important factors that make investment funds in Vietnam a potential investment.

People's living standards have risen thanks to economic development and higher income, resulting in the development of a series of industries such as retail, financial services, F&B and healthcare, among others. In addition, integrated "point of life" service ecosystems emerged to satisfy the diverse needs of consumers.

The Vietnamese government's protection of investors

The government of Vietnam has introduced many policies to protect the interests of investors in the market, including investing in investment funds. Section 101 of the Securities Law 2019 specifies provisions on investment in investment funds, including:
Securities investors can request fund management companies to redeem open-ended fund certificates.
Investors can use the fund management company if their interests are affected.

In addition, fund management companies need to be established following the provisions of the Enterprise Law and licensed by the State Securities Commission. Furthermore, the fund assets must be segregated from the other assets of the company under the management of a bank. This contributes to the assurance of the safety of investors' assets.

The operational history of investment funds in Vietnam

Some investment funds in Vietnam have achieved solid investment performance in recent years. Notably, Dragon Capital's VFMVN DIAMOND ETF achieved a profit of 65% while the VN-Index increased by 36% in 2021. Profit in 2022 was -20.5% while the VN-Index declined by 32.8%.

In general, investment funds in Vietnam have great potential for development along with the maturity of the Vietnamese financial market and the stock market. Investment funds in Vietnam have a high net value, which enables investors to invest large amounts of money.
Moreover, investment funds in Vietnam can finance large projects with large capital demand, which brings investors opportunities to invest in projects with great potential and high profits. Thanks to this high liquidity, investors can quickly switch from non-effective investments to other investments. As such, investors can maximize profits and minimize investment risks. Investment funds in Vietnam have high liquidity.
Tips on investing in an effective investment fund in Vietnam
Investing in an effective investment fund in Vietnam requires careful consideration and research. Here are some notes to keep in mind:

Grasp the fund's investment strategy: Before investing, it is critical to grasp the fund's investment approach. Some funds may concentrate their investments in specific sectors or businesses, whereas others may invest in a broader range of assets. Understanding the investing strategy can assist you in determining whether the fund matches your investment objectives and risk tolerance.
Look at the track record: A fund's track record can provide valuable insight into its performance over time. Look for a fund that has a consistent record of generating returns that meet or exceed its benchmark index.
Check the fund's fees and expenses: Investment funds typically charge fees and expenses, which can vary widely. Be sure to compare the fees of different funds to determine which one offers the best value for your investment.
Consider the fund manager's experience: The experience and history of the fund manager can also be a crucial factor to consider. Look for a manager with a strong history of managing similar funds and achieving solid returns over time.
Assess the risks: Like all investments, investment funds come with risks. Be sure to assess the risks associated with a fund before investing, including the risk of market fluctuations and the specific risks associated with the fund's investment strategy.
Consider the fund's diversification: Diversification can help to mitigate the risk associated with investing in a particular asset or area. To help lim it risk, look for a fund with a diverse mix of assets.
Seek professional advice: If you are unsure about investing in a particular fund, it may be helpful to seek professional advice from a financial advisor who can provide guidance based on your investment goals and risk tolerance.

Investment funds in Vietnam are worth considering due to the potential growth from Vietnam's economic development, government support, diversified investment strategies, high net value and high liquidity. However, investors need to carefully consider possible risks, including market fluctuation risk and currency risk. Before deciding to invest in investment funds in Vietnam, investors should carefully investigate and consider the factors and risks associated with the fund to make reasonable decisions.