June 01, 2022
Vietnam investment opportunities are booming with the rise of digital economy
In Southeast Asia, Vietnam investment opportunities are always appreciated by foreign businesses, and Vietnam is an attractive destination for foreign businesses. Foreign Direct Investment (FDI) is a vital capital flow for international economic growth and integration. Especially in the post-COVID-19 pandemic, the competition to attract FDI to maintain and restore the economy intensifies.
Vietnam investment opportunities - a "bright spot" in international investment
Despite the COVID-19 lockdowns, Vietnam finished 2021 with a 2.58% GDP growth rate. And in the quarter ended June, GDP growth quickened to 7.72%, following the General Statistic Office data. As a result, the Singapore-based United Overseas Bank (UOB) has revised Vietnam's 2022 GDP growth forecast to 7.0% from 6.5%. Vietnam's economy expects a strong recovery in the year's second half of 2022.
During the past decade, foreign investors have always placed high expectations on the development of Vietnam's economy. Thanks to its strategic location, socio-political stability, and low-cost yet skillful labor force, Vietnam attracted USD 14.03 billion in FDI in the first six months of 2022. FDI poured funds into 18 industries and sectors in Vietnam, according to the Department of Foreign Investment (Ministry of Planning and Investment).
Vietnam's Foreign Direct Investment from Mar 1996 to Mar 2023. Source: CEIC Data
Despite the negative effects of the COVID-19 epidemic, Vietnam has proven that it can control the crisis effectively and in a timely manner, Vietnam's business activities are vibrant again and Vietnam's economy recovers at a rapid rate. Moreover, as the US-China trade war continues; China's stringent zero-COVID strategy, and many U.S. and Japanese technology companies have left China for other countries to invest in; Vietnam is considered a safe and attractive investment destination. Recently, two large enterprises from Denmark, LEGO Group and Pandora Group, invested more than 1.1 billion USD in building a factory in Binh Duong province, Vietnam. Thus, Vietnam is gradually affirming its important position in the global supply chain, opening more Vietnam investment opportunities.
Currently, the Government of Vietnam hopes to enhance and diversify foreign investment policies by 2030 to attract quality FDI inflows into priority sectors of Vietnam, such as digital transformation and high-quality agriculture, to involve in the global value chains and respond to climate change. In addition, this growth strategy will help foreign investors better assess Vietnam investment opportunities.
Vietnam aims for a transparent and equal investment environment

At the Da Nang Investment Forum in 2022, Prime Minister Pham Minh Chinh continued to promote international cooperation and diversify and multilateralism foreign relations. Vietnam always aims for a transparent and equal investment environment to create more and more Vietnam investment opportunities. Vietnam wishes to become a good friend, a reliable partner, and a responsible member of the international community.
The high-tech sector and its application are the items that are receiving much attention from foreign capital sources. Currently, digital transformation is also an inevitable development trend in Vietnam. Furthermore, developing the digital economy is also extremely important, which can bring more outstanding FDI by increasing Vietnam investment opportunities. The digital transformation creates new opportunities to reach global customers, improves management efficiency and labor productivity, and creates new products/services, helping to grow the business revenue.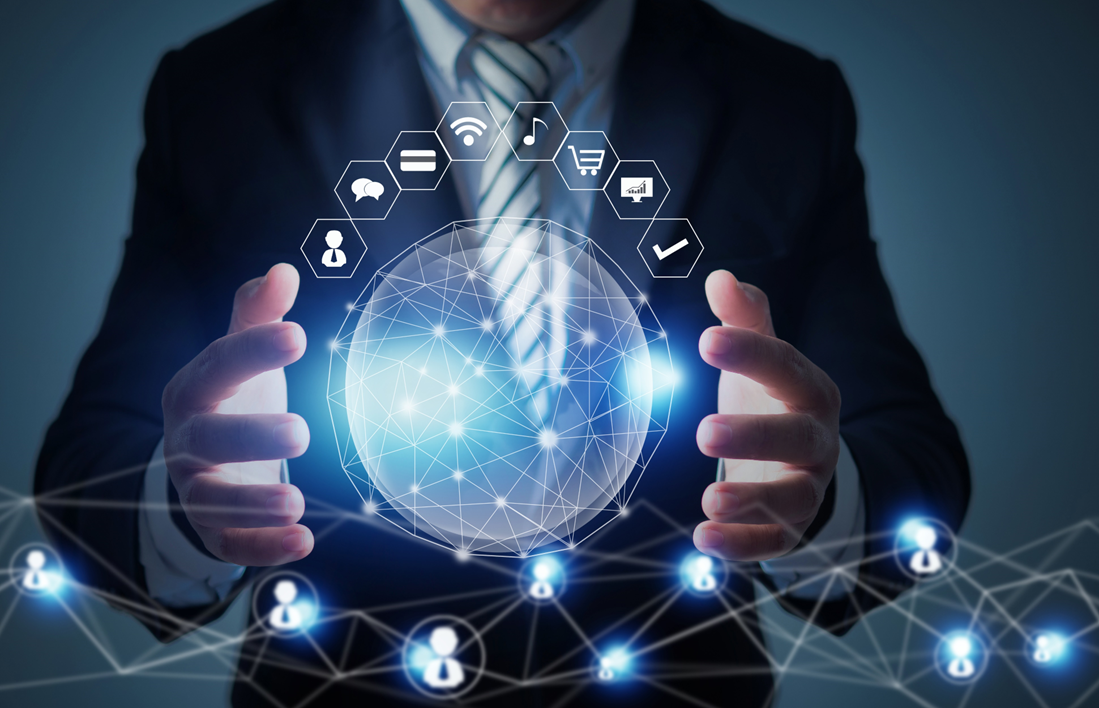 Digital transformation creates Vietnam investment opportunities
Vietnam is one of the first countries to focus on developing and applying digital transformation technologies; to launch a National Digital Transformation program on June 16. The theme "Digital transformation solves society's problems for a better life for people" focuses on launching initiatives that bring practical benefits to people. This is also one of the outstanding events, helping businesses enjoy the conveniences and benefits of digital transformation while allowing foreign investors to re-evaluate Vietnam investment opportunities.
AlphaBeta's "Unlocking Vietnam's Digital Potential" report shows the annual economic value that digital transformation can bring up to VND 1.733 trillion (74 billion USD) for Vietnam by 2030. The digital transformation trend has quickly spread to traditional enterprises such as Vietnam Electricity Group (EVN), TH Group, VNPT, MB Bank, Vietcombank, Etc… Consumer-and-retail giant Masan Group has also recently invested in technology to build a comprehensive digital ecosystem. In 2023, Masan will also continue to expand the application of AI and ML technologies to improve business efficiency with their Point of Life (POL) technology, an Integrated Consumer - Tech Ecosystem.
In addition, according to a forecast by Economist Intelligent, Vietnam is a country with booming urbanization and an explosive middle-class growth rate in the Asia Pacific region. This is not only an opportunity for potential consumer and retail enterprises such as Masan to grow but also a golden time for foreign capital sources who want to find Vietnam investment opportunities.
Vietnamese enterprises actively create Vietnam investment opportunities
Vietnam is implementing an open-door policy to attract FDI. ADIA, one of the most significant investment funds in the Middle East, is interested in investment opportunities in Vietnam, especially in technology, digital transformation, and fin-tech sectors. Along with ADIA, SeaTown Master Fund, which manages more than USD 6 billion under Temasek Holdings, has poured billions of dollars into leading businesses in Vietnam.
FDI sources are optimistic and actively seeking Vietnam investment opportunities. Many Vietnamese enterprises are receiving significant FDI, the most prominent of which is Masan Group. TPG, Platinum Orchid (owned by ADIA), and SeaTown Master Fund poured USD350 million into The CrownX - a subsidiary of Masan Group. The CrownX is accelerating the digital transformation and integrating its consumer-retail platform from offline to online
The stores integrate WinMart+ with Phuc Long, Techcombank banking services, and pharmaceuticals partners.
As can be seen that The CrownX and Masan are going in the right direction when focusing on digital transformation and digital economy development. Vietnam's digital economy has always been at the top of ASEAN regarding the speed of development. The government's goal is that by 2025, the digital economy will account for 20% of GDP; the proportion of the digital economy in each industry and sector shall be at least 10%. And by 2030, the digital economy will account for 30% of GDP; the share of the digital economy in each industry and sector shall reach at least 20%. This goal again emphasizes and affirms Vietnam's long-term strategic vision. Meanwhile, it opens more Vietnam investment opportunities for foreign capital sources.
Read more:
Consumer-retail industry: The game of top Vietnamese corporation
10 energy technologies to invest in Vietnam