July 01, 2022
Steadfast action to ensure a transparent capital market and foster Vietnam business opportunities.
The Ministry of Public Security of Vietnam has swiftly acted to clamp down on false information that can cause negative impacts on the country's stock market. This steadfast action is to ensure a safe, effective and transparent capital market, which helps to promote Vietnam business opportunities.


Vision for a strong capital market and dynamic Vietnam business opportunities
The move was revealed in the Government's Resolution No.86 on the vision for capital market development and promoting Vietnam business opportunities.
According to the proposed strategy, the government would concentrate on completing regulations to support market operation and reorganize the financial and stock markets to enhance Vietnam business opportunities for foreign investors.
In order to ensure that the financial and securities markets expand evenly, the resolution noted that "the stock market is envisaged to become the key capital mobilization channel for the economy in mid-and long-term."
The government anticipates that by 2025, the stock market will account for 100% of GDP, with outstanding loans from the bond market accounting for at least 47% of GDP, and corporate bonds accounting for 20%.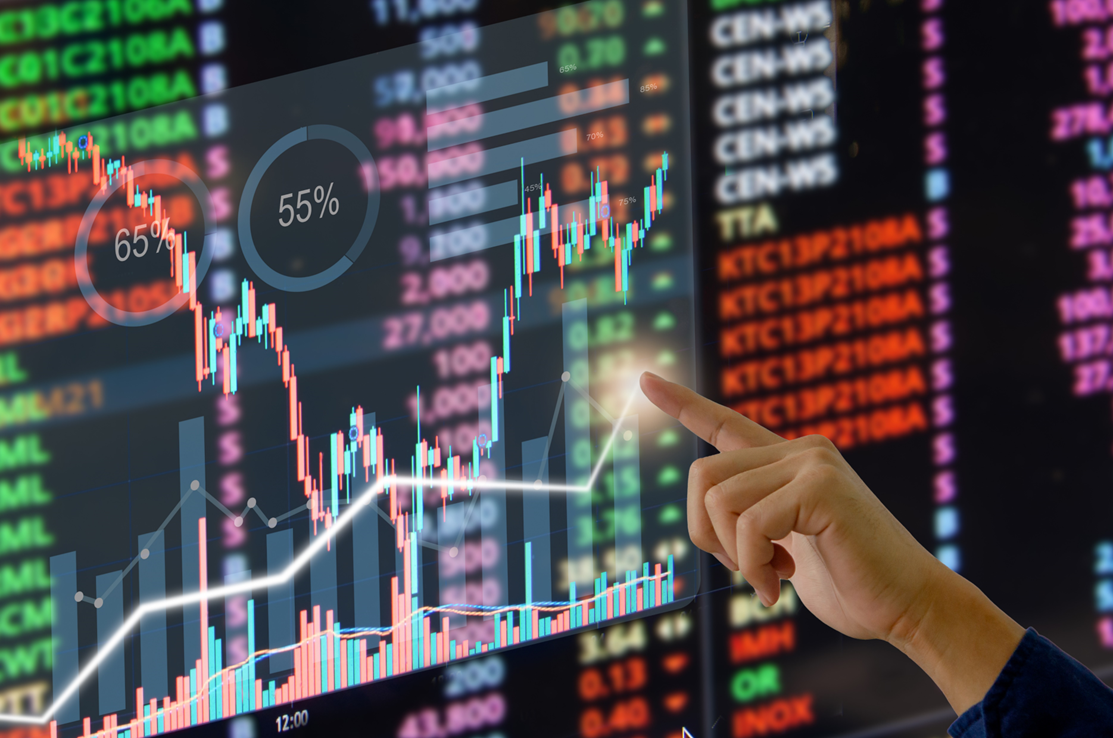 A transparent stock market would lay the foundation for sustainable development and accelerate Vietnam business opportunities in the long term.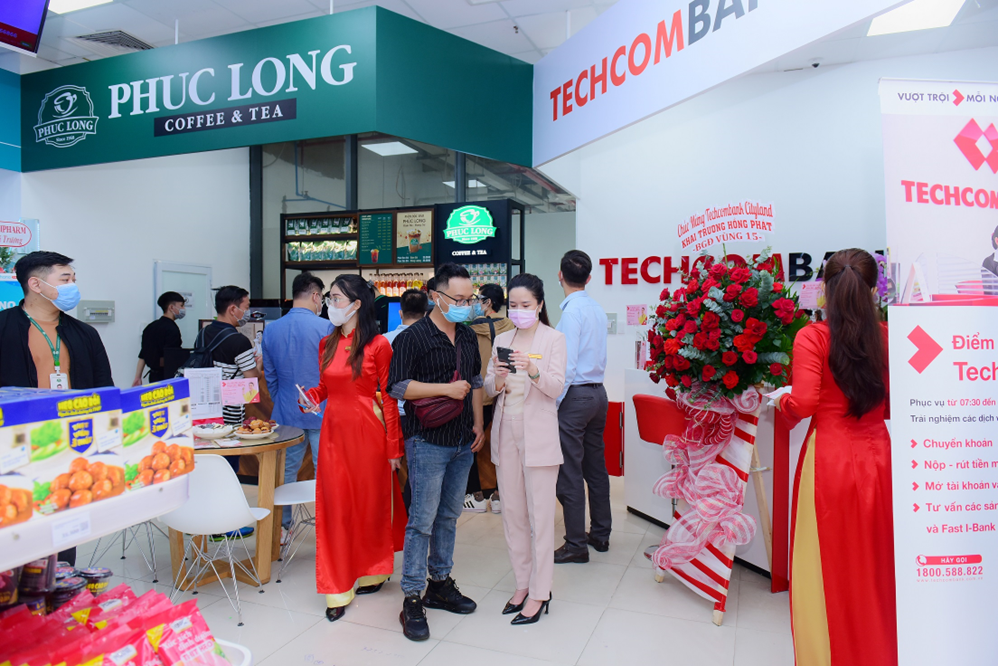 This is one of WinMart+ stores which integrates with Phuc Long, Techcombank banking services, and pharmaceuticals partners.
Meanwhile, the resolution calls for greater IT application in supervising the operation of the stock market, which can support Vietnam business opportunities.
The stock market authorities are in charge of modernizing the infrastructure required for a market to develop healthily as well as raising the standard of information disclosure and issuer financial statements.
The long-term objective is for Vietnam's stock market to become an emerging market, moving it from its current status as a frontier market, which would allow for greater investment capital, including foreign investors.
A healthy and transparent stock market would lay the foundation for sustainable development and accelerate Vietnam business opportunities in the long term.

Securities firms raise Masan target price as Point of Life platform accelerates and strong Vietnam business opportunities
A healthy capital market and dynamic Vietnam business opportunities have supported the operations of leading conglomerates. In January 2022, Bank of American Securities initiate MSN, Vietnam's leading consumer-tech conglomerate with a Buy, target price of VND198,600. The CrownX is a successful integration of its F&B (Masan Consumer Holdings and its
grocery retail platform (WinCommerce)
.
MCH is a dominant F&B player with 98% of Vietnam households consuming at least one MCH product like noodles, seasoning, soy sauce, etc. WCM is the #2 Modern Trade (MT) retailer in Vietnam with a ~21% share of the US$7bn modern grocery market. The CrownX offers significant synergies between branded FMCG and modern retail in terms of market knowledge, scale and deep geographic and multi-format reach.
In phase 2 of growth for The CrownX (which is set to IPO in the next couple of years). Masan will scale up its "Point of Life" minimall concept for WCM - an integrated ecosystem combining groceries, banking, pharma, Telco & fintech. To date, The CrownX attracted over USD 1.5 billion from marquee global investors and created many Vietnam business opportunities.
TCX is the crown asset of the company making up nearly half of its EBITDA currently and its focal point as it transforms into a consumer tech powerhouse integrating its various platforms. Masan Consumer Holdings (MCH) is a well-known brand of food and beverage firm in Vietnam that sells condiments, noodles, soy sauce, and other items. MCH has been evaluating the potential for numerous rapidly expanding categories and entering those it believes have room for a regional brand, such as processed meat and home & personal care and processed meat. WinCommerce is the #2 largest modern trade retailer in Vietnam with about a 20% share of the US$7bn modern grocery market.
As a result of the low base, any the minor increase in revenue of this segment will result in exponential EBITDA growth and significant margin expansion over the next 2-3 years. In phase 1 of the turnaround, WCM closed loss-making stores, reformatted the stores to include more fresh, acquired 20% stake in a leading coffee & tea chain - Phuc Long which boosted store traffic, improved sales productivity and boosted margins and hence reduced payback period.
In phase 2 of growth, consolidating synergies across segments will also boost profitability as MSN captures profits across the value chain and monetizes greater pricing power with its suppliers. Strong sales growth for WCM is expected in new stores as Vietnam business opportunities evolves and omni channel and new revenue streams. Furthermore, as it expands its private label products and delivery-only dark stores, BoA expects the corporation could achieve higher profitability.
WCM revenue is expected to reach a CAGR of 38% and EBITDA of 83% over 2021E-2025E and accounts for about 33% of total EBITDA including associates. Currently, WinCommerce's EBITDA margin is just about 4% and WCM's EBITDA margins are forecast to reach 11% by 25E. The rapid (less than two years) turnaround of WinCommerce gives the company strong confidence in future execution and strong Vietnam business opportunities.
WCM is well-positioned for the online shift with Alibaba backing - With the rise in ecommerce in Vietnam, Masan acted proactively and forged a strategic partnership with Lazada (#2 ecommerce players owned by Alibaba). The partnership will help WinCommerce transform from an offline grocery retailer into an omnichannel platform as WCM is the preferred grocery retailer on Lazada in Vietnam. It will also enable WCM to learn and develop its own omni channel and delivery capabilities. Currently online make up for less than 1% of WCM sales and could rise to about 8% by 25E (industry online grocery penetration to reach 7% in our estimates). About half of the online sales come from Lazada currently.
On the other hand, WCM is developing its own online platform by utilizing its supermarkets as "dark stores." To expand its online footprint, it has formed a new dedicated team for the online segment and is ramping up digital A&P. It plans to increase its delivery capacity to around 5000-10000 orders per day in 2022, up from a peak of 1,500 in summer 2021, implying that online sales could account for 1.5-2 percent of WCM sales.
Read more:
Vietnam investment opportunities are booming with the rise of digital economy
Why are financial investments in Vietnam attractive to foreign funds?