May 19, 2022
Vietnamese stocks see world-leading growth
The surge of several leading stocks and potential stocks of Vietnam is deemed as a driving force for Vietnam's stock market achieving the world's strongest gains, with clear signs of cash flows pouring into leading stocks at attractive prices. Typically, Masan stock price attract attention due to positive outlook.
A significant increase
On May 17, Vietnam's stock market had a breakthrough session, reaching the highest point globally with the VN-Index rising by more than 56 points (+4.8 per cent) and crossing the threshold of 1200 points. All potential stocks of Vietnam in the VN-30 group gained, in which many codes in the banking, consumer, and retail sectors grew strongly.
The Masan Group share price
of billionaire Nguyen Dang Quang increased to their limit of VND96,500 ($4.20) per share, with nearly 1.6 million units transferred. Foreign investors bought more than 500 thousand. This is a major breakthrough for the consumer-and-retail giant as other stocks have been on a downward trend over the past weeks. This is in line with the declining trend worldwide and pressure from local retail investors to sell-off.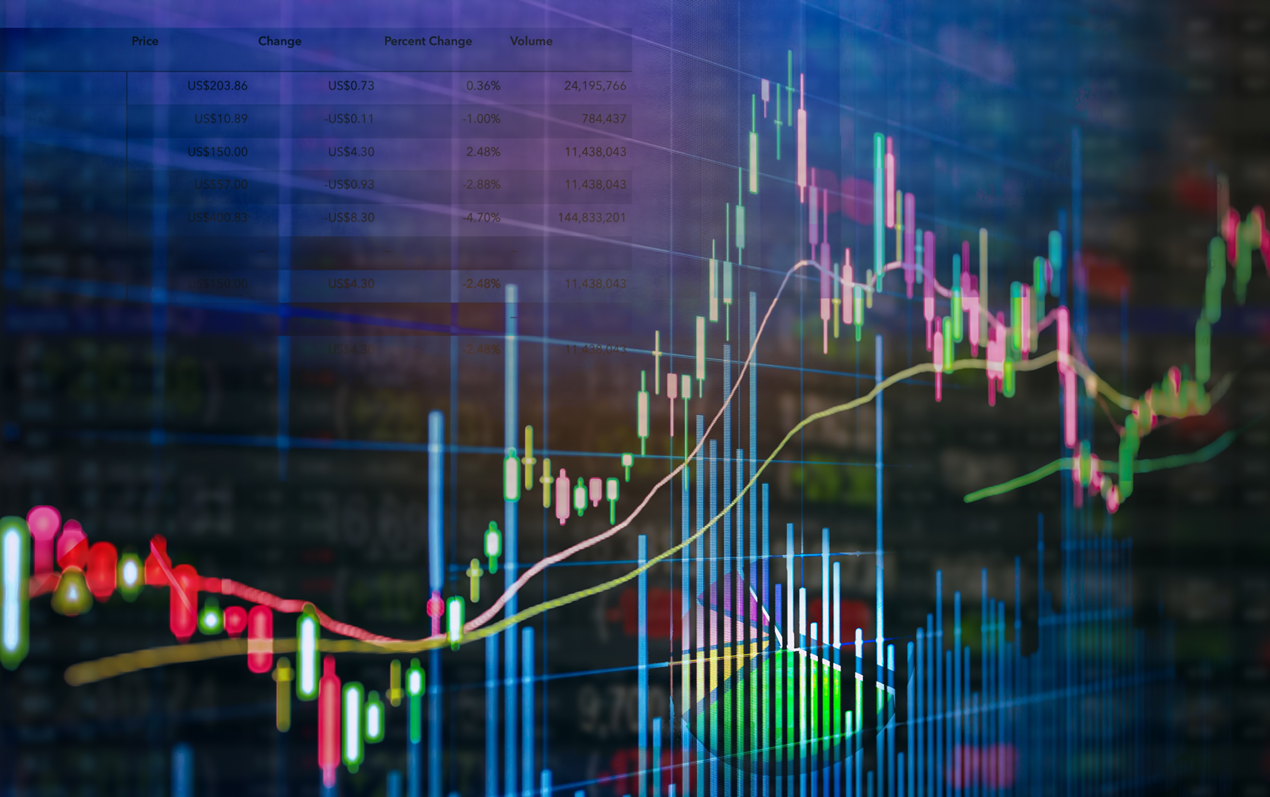 The surge of several leading stocks deemed as a driving force for Vietnam's stock market achieving the world's strongest gains.
However, the demand from institutional investors for large and industry-leading stocks showed signs of strong growth. A representative of an investment fund said, whether the VN-Index increased or decreased further was not as important as buying stocks at cheap prices. It is crucial to predict the prospects of corporate profits and national economic growth. While domestic retail investors have been significant net sellers since the beginning of April, foreign investors have been net buyers to the tune of around $246 million. Foreign buyers are mainly from large funds such as DCVFM VNDiamond ETF and Fubon Vietnam ETF.
The buying power of blue-chip stocks on the exchange has increased as investors have become more optimistic following positive news from market regulators. According to the Ministry of Finance, the main job in May will be to investigate securities companies and closely monitor transactions that show signals of abnormality. Ho Chi Minh City Stock Exchange (HSX) announced that it will publish information on the proprietary trading data of securities companies on the afternoon of May 17 and The Hanoi Stock Exchange will do so by May 23. HSX is also testing the system with securities companies and will provide odd-lot trading from the beginning of June.
Last weekend, the State Securities Commission also directed the Vietnam Securities Depository to adjust the final settlement price of the VN30-index futures contract to be the average price of the last 30 minutes of the expiration date instead of the closing price of the session to avoid the impact on the underlying market.
A silent inflow of cash into leading stocks
Amidst the sharp fall in the market, there are signs of cash flowing into
potential stocks of Vietnam
such as
Masan Group stock (MSN)
, The Gioi Di Dong, Bao Viet, FPT, Petrolimex, POW, and a group of banks. However, many stocks decreased sharply when the entire market dropped by over 20 per cent on average. Masan stock price dipped below VND100,000 ($4.32) apiece despite several positive forecasts.
A report released by Viet Capital Securities said that Masan has created a strong synergy for its ecosystem of businesses. Masan stock price could achieve a target price of VND158,000 ($6.83) compared with the current price of below VND100,000 ($4.32).
The securities firm said that Masan share price is currently trading in a favourable price range for investment. Accordingly, Masan's revenue and profit after tax are expected to increase by 15-20 per cent and 25-30 per cent respectively against the same period in Q2. In terms of second-quarter revenue, Masan's management team expects The CrownX to record a 10 per cent increase, Masan Consumer Holdings to rise by 25 per cent, and WinCommerce to climb by 5 per cent.
Masan share price is currently trading in a favorable price range for investment.
If these forecasts are fulfilled, revenue in the first half of the year will grow by 15 per cent on-year. Meanwhile, profit before minority interests in the first 6 months will achieve a growth rate of 150-170 per cent. In terms of retail, WinCommerce plans to open an additional 500-1,400 WinMart+ stores. As of present, Masan has opened over 200 stores and is expected to add another 300 WinMart and WinMart+ outlets in the second quarter. The company is on the right track to achieve revenue growth with a 6 per cent increase on-quarter compared with a mere 1 per cent growth in Q1.
The new WinMart+ stores are expected to reach breakeven earnings before interest and taxes (EBIT) in 6 to 9 months. 59 per cent of the 169 WinMart+ stores opened in the first 9 months of 2021 and 33 per cent of the 296 opened in the fourth quarter of 2021 had reached EBIT breakeven by the end of the first quarter of this year.
In the first four months of the year, WinMart+ stores opened before 2021, in 2021, and in the first quarter of 2022 achieved pre-tax margins of 7.1 per cent, 3.7 per cent, and 1.2 per cent respectively. Masan is expected to maintain a positive EBIT and aims to continue it next year. In addition, the retail giant is expected to accelerate the expansion of the mini-mall model starting from Q3.
With the Phuc Long tea and coffee chain, Masan aims to achieve daily sales from $86 to $216 per store. The company also plans to accelerate the expansion of Phuc Long points of sale in tier-2 cities after optimising the model and operation of the existing points. A new menu is expected soon at these locations.
In addition, it is expected to accelerate the rollout of
Reddi – a mobile telecommunications service
– by the third quarter of the year. It will fully integrate financial services, such as credit and debit cards, as well as a customer loyalty programme.
With Masan Consumer Holdings, the group expects second-quarter revenue to grow by 20 per cent on-year, led by the strength of existing brands and new product launches. Most of the low-priced input materials used in Q1 were purchased in advance. Input costs are expected to increase in the second quarter, which may slightly affect the gross profit margin. However, it is predicted to remain above 40 per cent.
Meanwhile, revenue from Masan MEATLife (MML) branded pork segment is expected to grow due to the expansion of its processed meat portfolio and increased distribution. It is expected that pork will gradually improve to VND60,000 ($2.59)/kg from approximately VND55,000 ($2.38) in recent months. Currently, MML's operating efficiency can be as high as 20 per cent, with 26 per cent being the breakeven point at the factory. Masan targets this ratio to reach 30 per cent by the end of the year. It will invest $11.2 million into MEATDeli and $14.23 billion into fresh-chicken brand 3F VIET.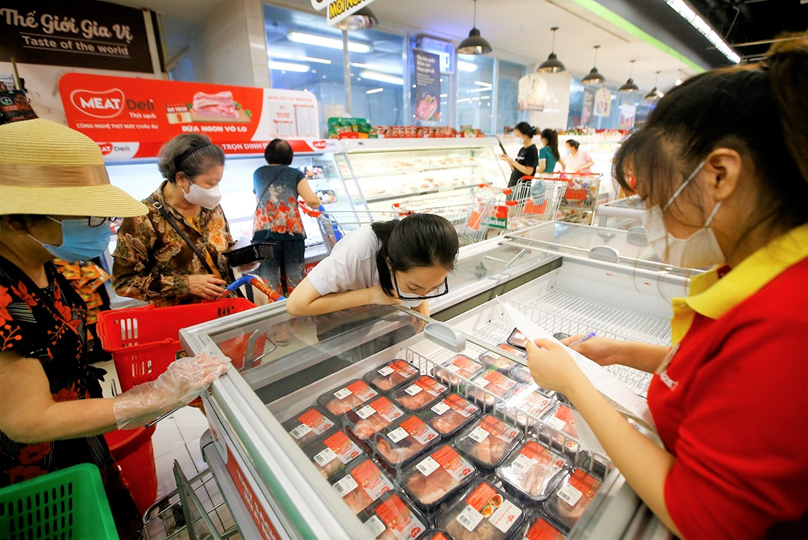 Masan MEATLife (MML) branded pork segment is expected to grow due to the expansion of its processed meat portfolio and increased distribution.
Masan High-Tech Materials
is expected to increase the prices of its products to cushion the impact of rising energy prices.Prior to that, many institutions had offered higher valuations for Masan stock price (MSN) due to its unique consumer and retail platform. A series of securities companies in Vietnam, Singapore, Hong Kong, Japan, and Korea, as well as major banks around the world, have announced positive assessments of Masan stock price (MSN). The Bank of America valued Masan share price at VND198,600 ($8.58) per share at the beginning of this year and HSBC suggests 200,000 ($8.64). PetroVietnam Securities set a target price of VND197,000 ($8.51) per share, while Japan Securities put the price at VND195,000 ($8.43).
The attractiveness of the consumer sector and favourable macroeconomic conditions will boost consumption demand in Vietnam. Masan is
an industry leader in the consumer retail sector
, integrating technology to capture modern consumer needs. The CrownX is known as a unique technology consumer platform. Indeed, it is the trump card that helps Masan dominate the retail market. It merges the two largest companies in the consumer and retail segments, namely Masan Consumer Holdings (MCH) and WinCommerce (WCM). MCH is a market leader in the fast-moving consumer goods segment with key products such as fish sauce, spices, instant noodles, coffee, and more. In each category, Masan holds a high market share with a stable growth rate.
Meanwhile, WCM is the leading retail enterprise in Vietnam, accounting for nearly 21 per cent of the country's market share with a network of nearly 3,000 supermarkets and stores across the country.
Source: Vietnam Investment Review

Read more:
Return of cash flow and potential stocks of Vietnam lifts investor sentiment
Retail - potential stocks of Vietnam